Hybrid Vision Technologies' Tutoring Service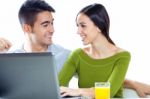 At Hybrid Vision Technologies, we understand your need and want to learn more but don't have the time to formally attend a training.   So we'll bring customized tutoring directly to you to give you 1 on 1 tutoring.
Learn or get convenience tutoring on one of our selected technologies.   We can have a tutor come to your location or do it online in the comfort of your home.   All onsite tutoring is currently limited to the Atlanta, GA area unless tutoring is based on a group rate.
Online Rates:
1 Hour = $75.00
2 Hours = $130.00
3 Hours = $200.00
4 Hours = $260.00

Onsite Rates:
1 Hour = $100.00
2 Hours = $180.00
3 Hours = $270.00

Tutoring Available

• Microsoft Excel
• Microsoft Outlook
• Microsoft Word
• Microsoft Power Point
• T-SQL Programming
• MS Visio
• Scrum/Agile Methodology
• Team Foundation Server

• SQL Server Reporting Services
• SQL Server Integration Services
• Data Warehousing
• Business Intelligence
• Data Analysis
• Test Driven Development
• Master Data Management
• HTML

• Java Script
• Microsoft OneNote
• Data Modeling
• Dimensional Modeling
• Architecture TOGAF Approach
• ETL (Extract Transform Load)
• Resume Writing
---